I would love to have my weekends off so I can spend more quality time with my boyfriend Beard and dive into more crafts. That simply is not going to happen any time soon.
I'm excited to announce I have another interview coming soon! Her name is Lea and she is, you guessed it, a vegetarian, but I won't give away anymore details. You'll just have to come back next week to read all about her. You do not want to miss this interview! Not to say that my first three interviews,
Jenny
,
Staci
, and
Valentina
weren't interesting! Each interview is 100% unique to the person interviewed and that's why I'm excited for each new interview.
I have been incredibly busy with work this week that I haven't had as much free time as I usually have to spend on my crafts and blogs. Personalizing questions and sending them via e-mail seems to be the best way to contact each person as we don't have the same schedules, live in different time zones, or live on opposite sides of the world. In fact, I printed Lea's interview before I left for work this afternoon so I could read (and re-read) her answers on my break. While my first two interviews were with friends I've known for years, I hope to keep in touch and develop friendships with the people I have yet to meet.
I leave you with a self-portrait from Tuesday.
Oh, if you didn't know, I have buttons!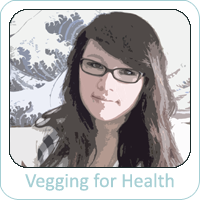 (200 x 200)